Oaxacan Red Clay Mezcal Copitas Tasting Set with or without Sal de Gusano (Agave Worm Salt)
Regular price
Sale price
$46.95 USD
Unit price
per
Sale
Sold out
Share
Set includes four red clay mezcal copitas, one pinch bowl for salt and one red clay plate. The 50g bottle of Sal de Gusano (agave worm salt) is optional.

These artisan made red clay products are made by a cooperative of women living in San Marcos Tlapazola, Oaxaca, Mexico. San Marcos Tlapazola is a rural Zapotec village of about 1,100 people about an hour outside of Oaxaca City, Mexico. For 20 generations, the village has specialized in making cookware and tableware out of the red clay found in that region by the potters who are all women.

Red clay products are made using traditional methods and are not chemically sealed. Clay is porous and will absorb any liquid that it comes in contact with, especially since they are unglazed. For best results (and to enjoy traditionally), please soak the glasses in water for a minute or two before using. By soaking them in water, it will prevent them from absorbing the mezcal and will also keep your drink cool.

To really appreciate mezcal, it's best enjoyed neat. However, it's very often served with slices of orange sprinkled with sal de gusano, a smoky savory salt made with dried chiles and agave worms that have been roasted to bring out their nutty flavor. When ground with salt and dried chiles, the worms lend an earthy, umami-rich flavor to the salt that illuminates the wide spectrum of mezcal varietals. Gran Mitla makes their sal de gusano with carefully selected agave worms, hand harvested Oaxacan sea salt and dried Oaxacan chiles. The result is the best sal de gusano ever created.
Plate measures approximately 6 inches in diameter.  Copitas and pinch bowl hold approximately 1 ounce.  Size and color will vary as these are handmade from natural, hand gathered clay.
By purchasing this item, you are helping artisan communities in and around Oaxaca to be able to continue making a living through their craft.
"Para todo mal, mezcal, y para todo bien, también"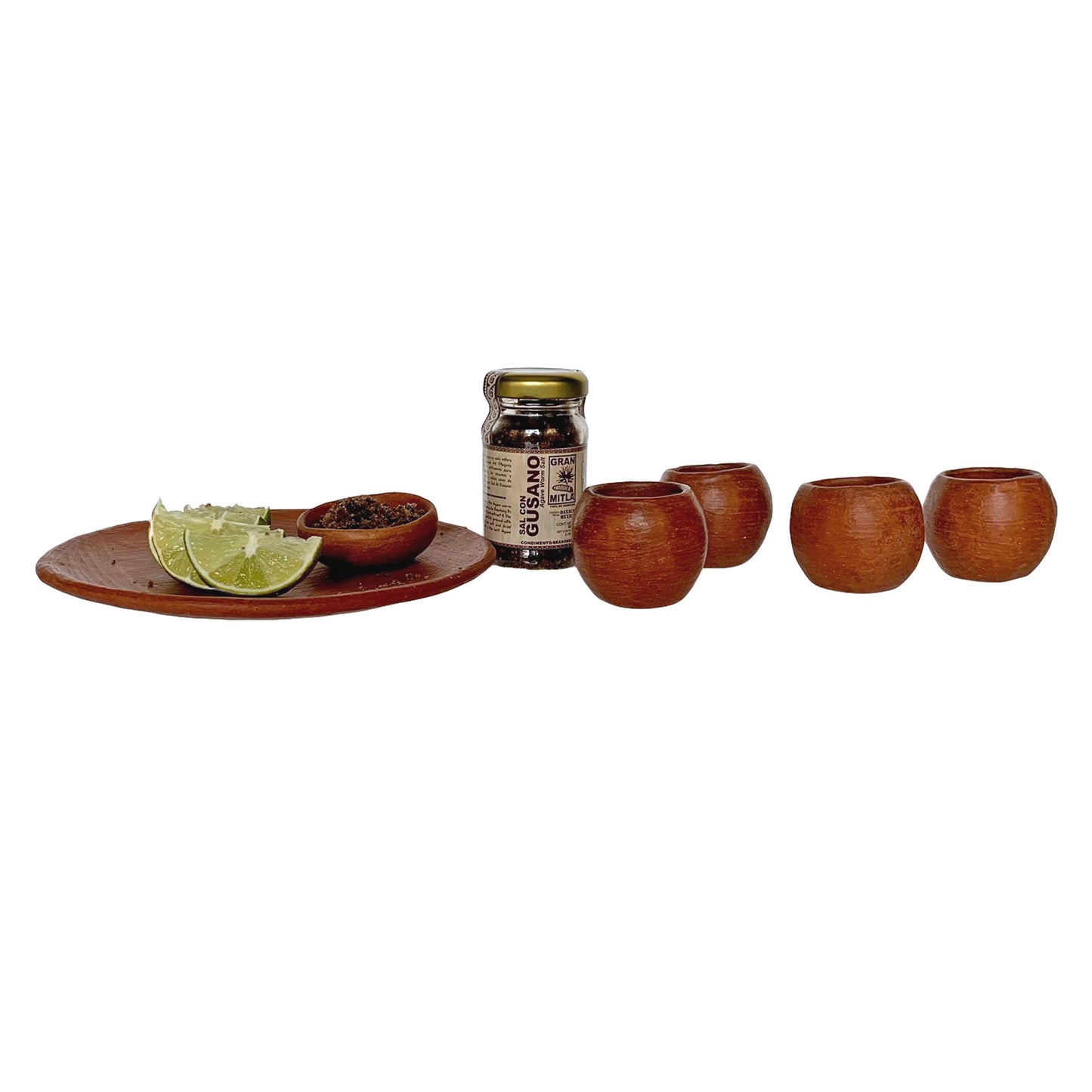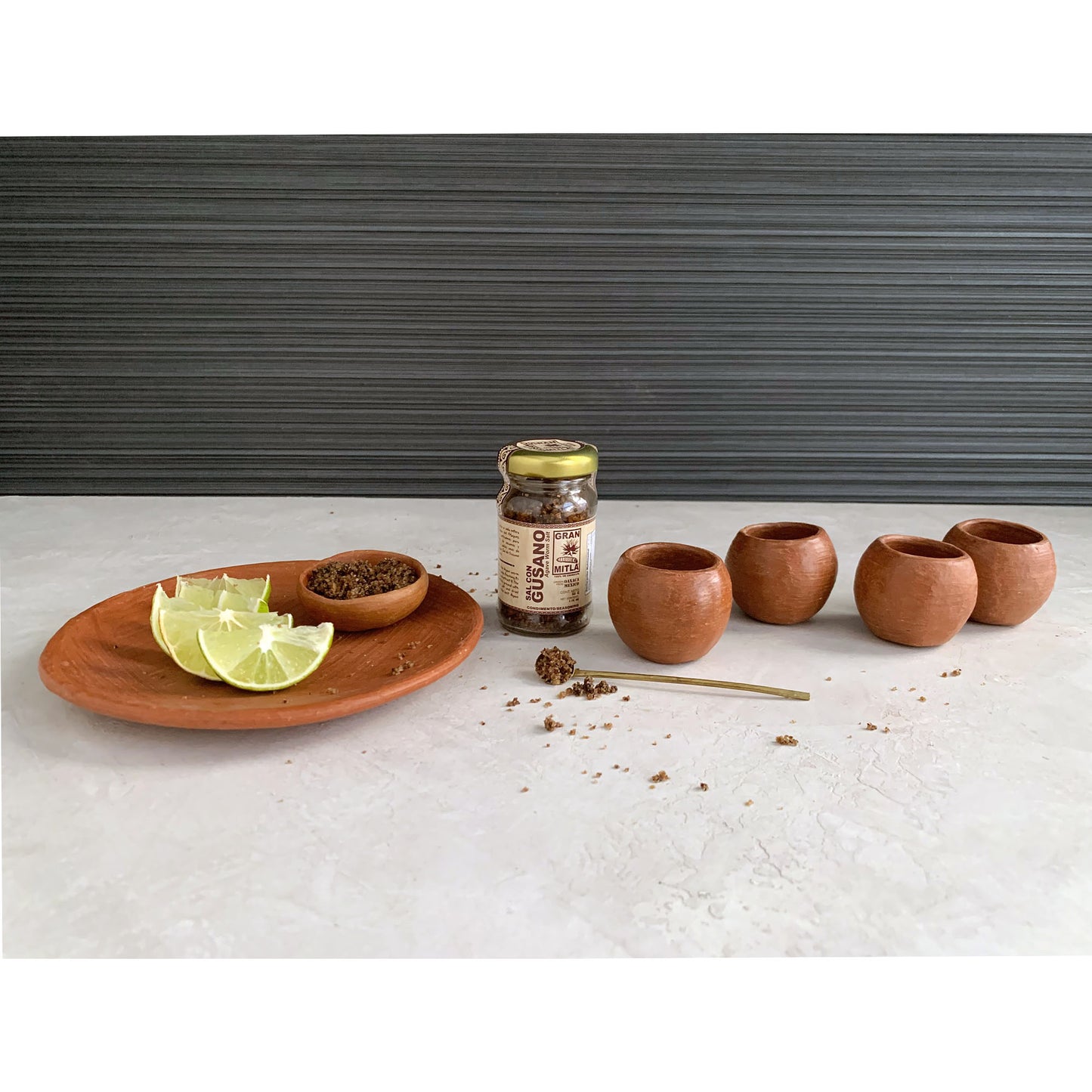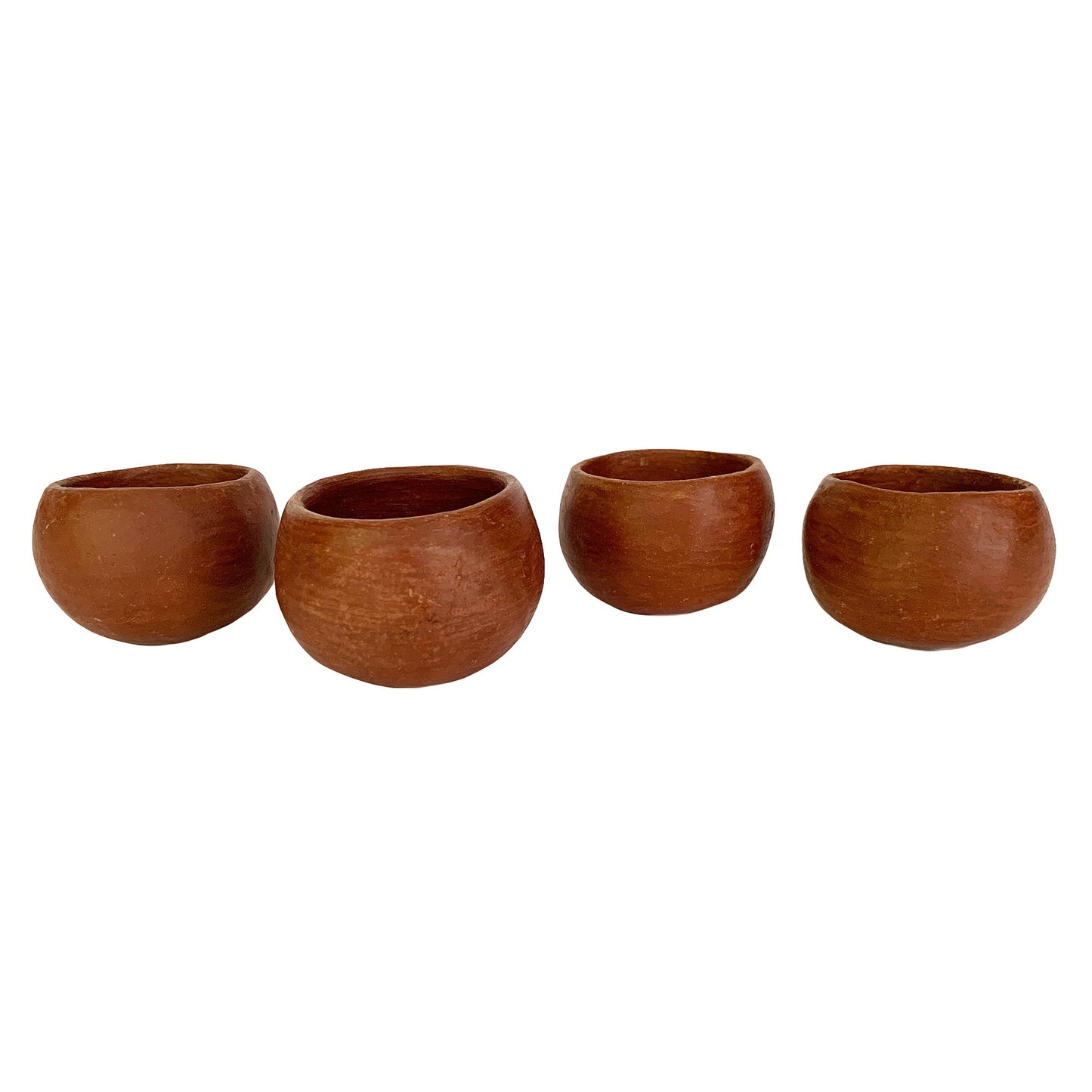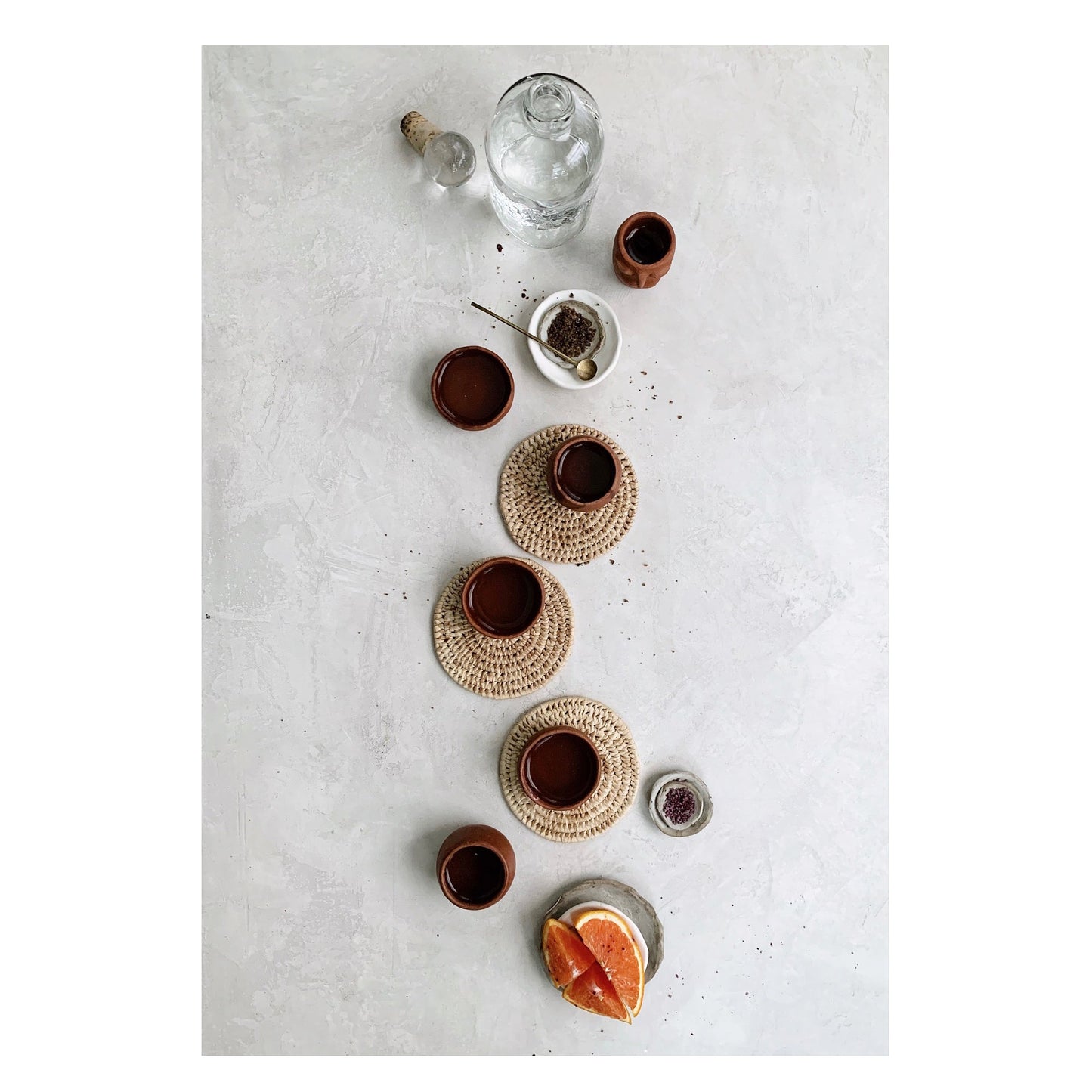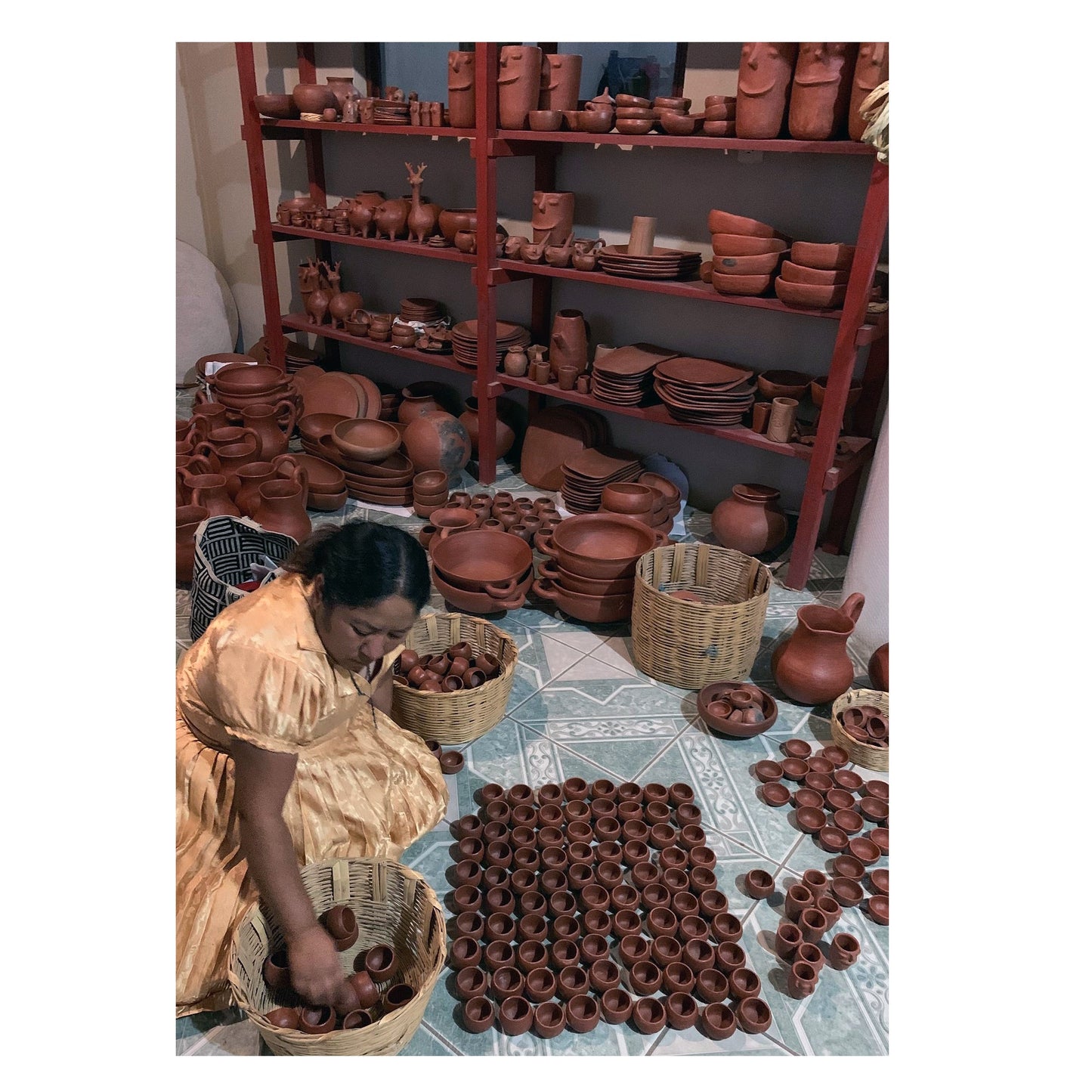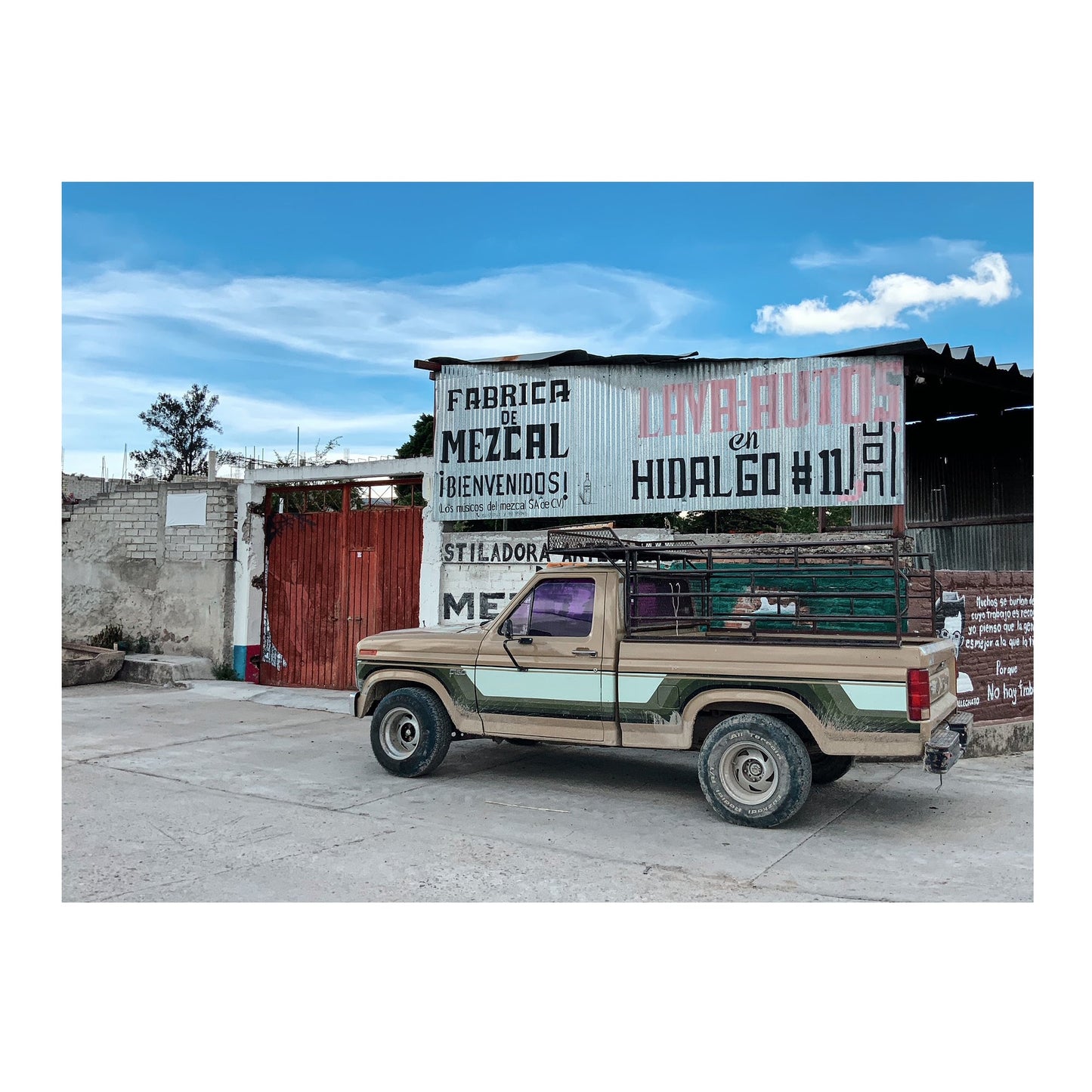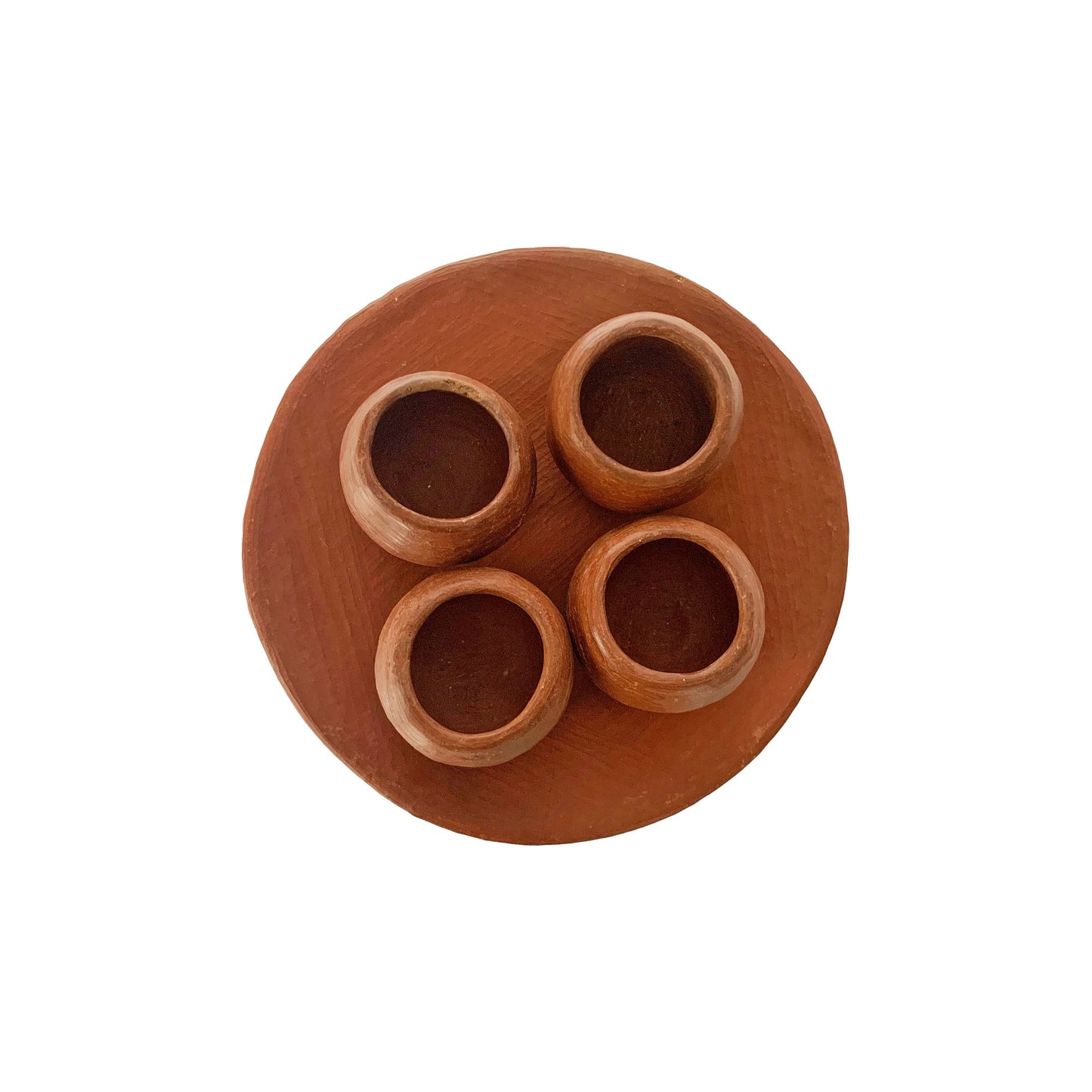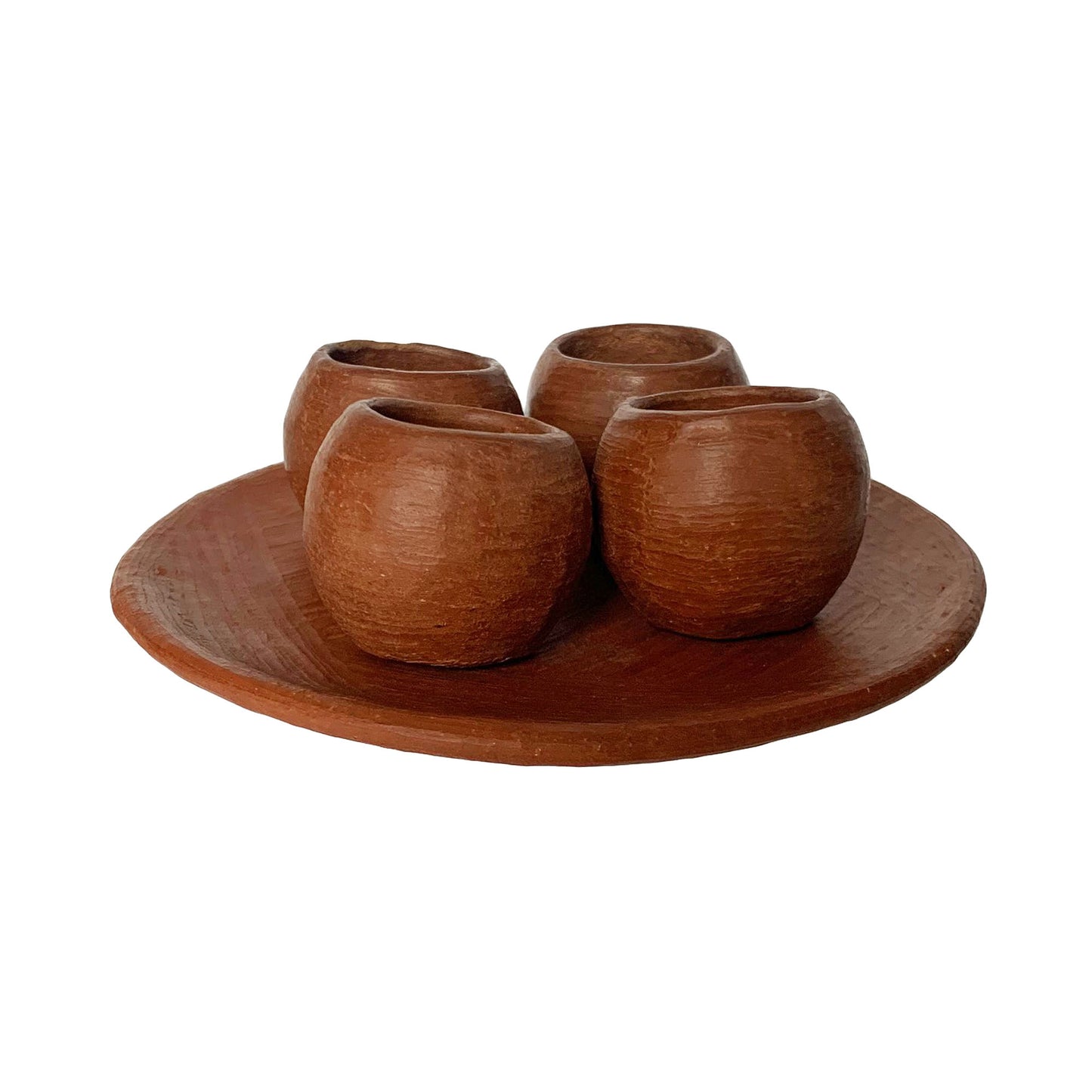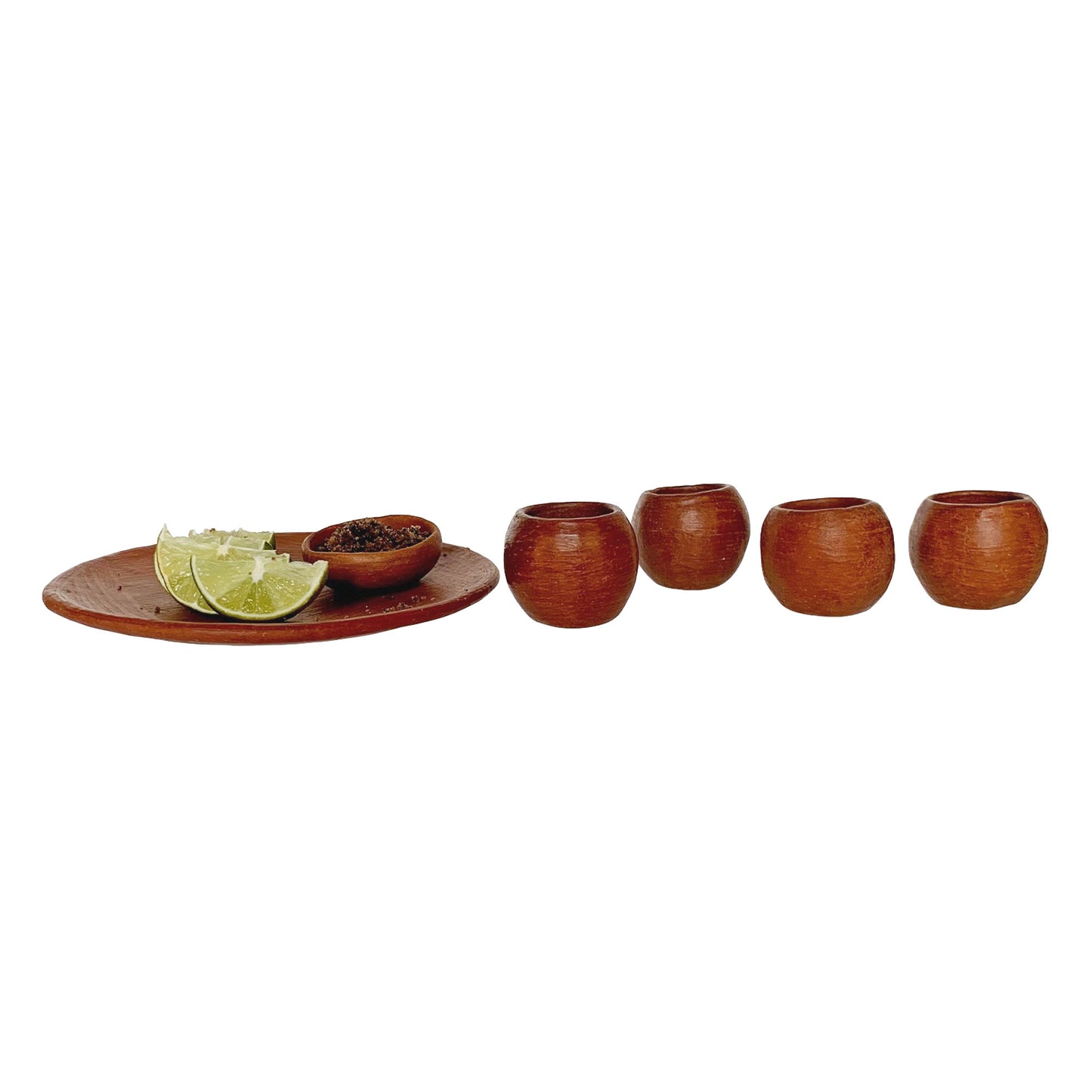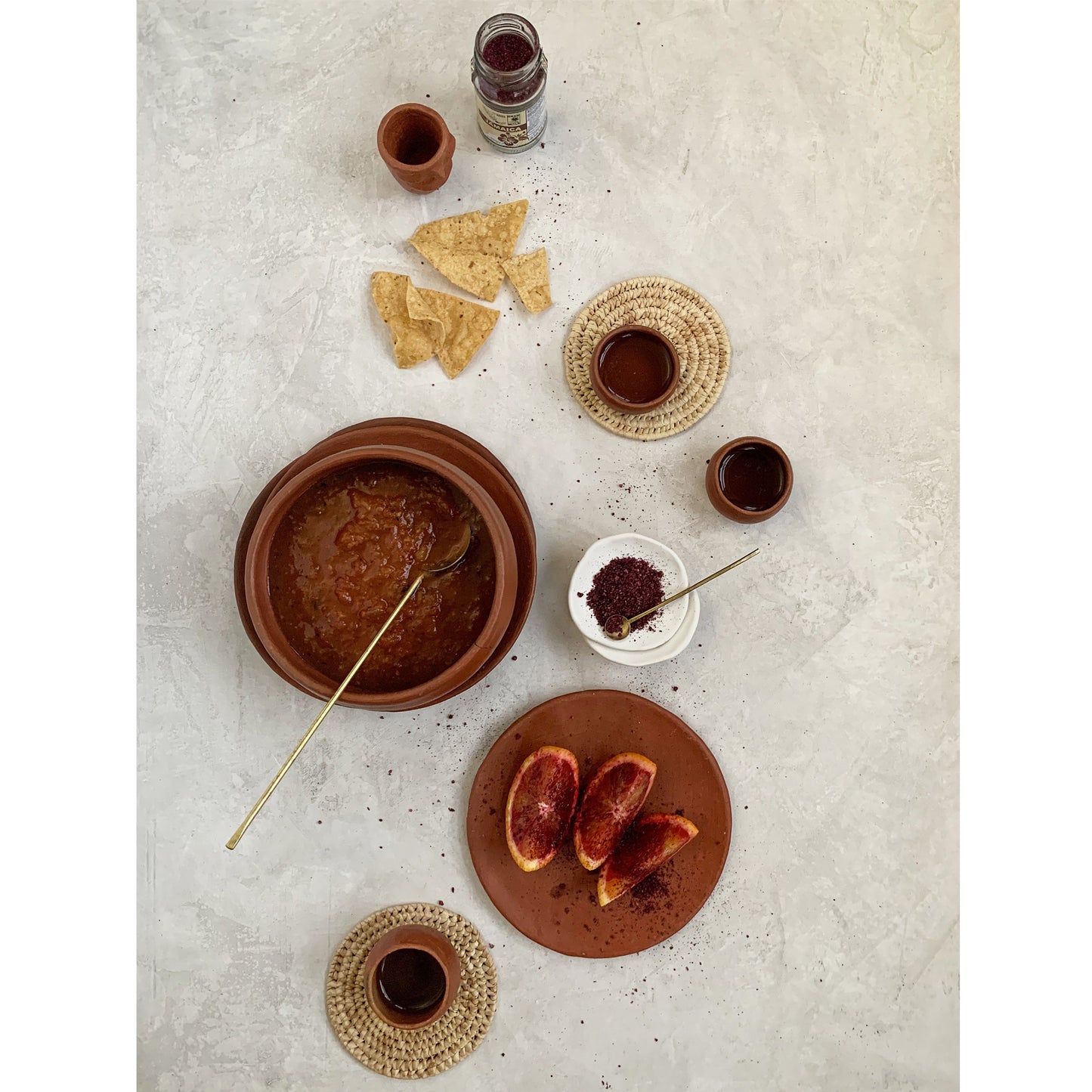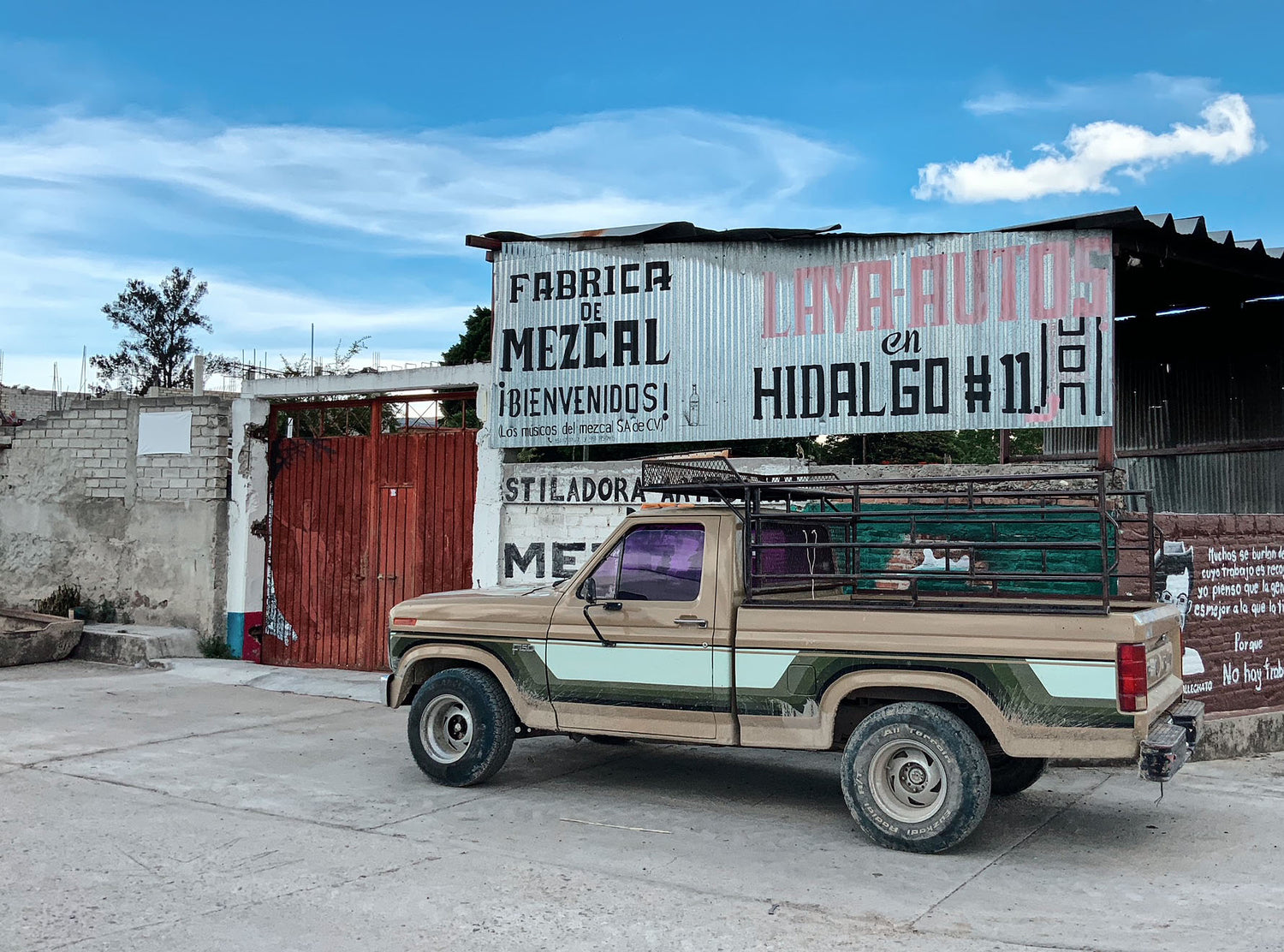 Searching for mezcal copitas...it's a tough job, but someone's got to do it!
Shipping

Orders generally ship out within 1-3 business days

Returns

Should you have any issues with your order, please reach out via email: vanessa@thecuratedpantry.com