Huilerie Beaujolaise Calamansi Vinegar
Regular price
Sale price
$42.99 USD
Unit price
per
Sale
Sold out
Share
This unique vinegar is made in France by Huilerie Beaujoulais. Extracted from a rare citrus fruit from the Phillippines, the bright Calamansi, it's a mix between a mandarin orange and a kumquat. The Calamansi has the tartness of lemons mixed with the sweetness of oranges, and an intoxicating scent that is just lovely.

From salad dressings to demi-glace, desserts to vinaigrettes, and even patisserie, Calamansi vinegar is a superbly versatile condiment, adding a beautiful sweet and sour taste and a bright citrus touch to any recipe. This is an intensely flavored vinegar, so use sparingly, so as to not overwhelm the rest of the ingredients. Not sure how to use Calamansi? Use it to substitute lemon or lime, drizzle over seafood, roasted or raw vegetables, or add to a cocktail for a twist.

Huilerie Beaujoulais has been producing fine oils and vinegars using artisanal methods and the best ingredients available since the early 1980s. Blending tradition with modernity, the company strives to supply its clients – which includes Michelin-starred chefs – with fine products that shine with flavor.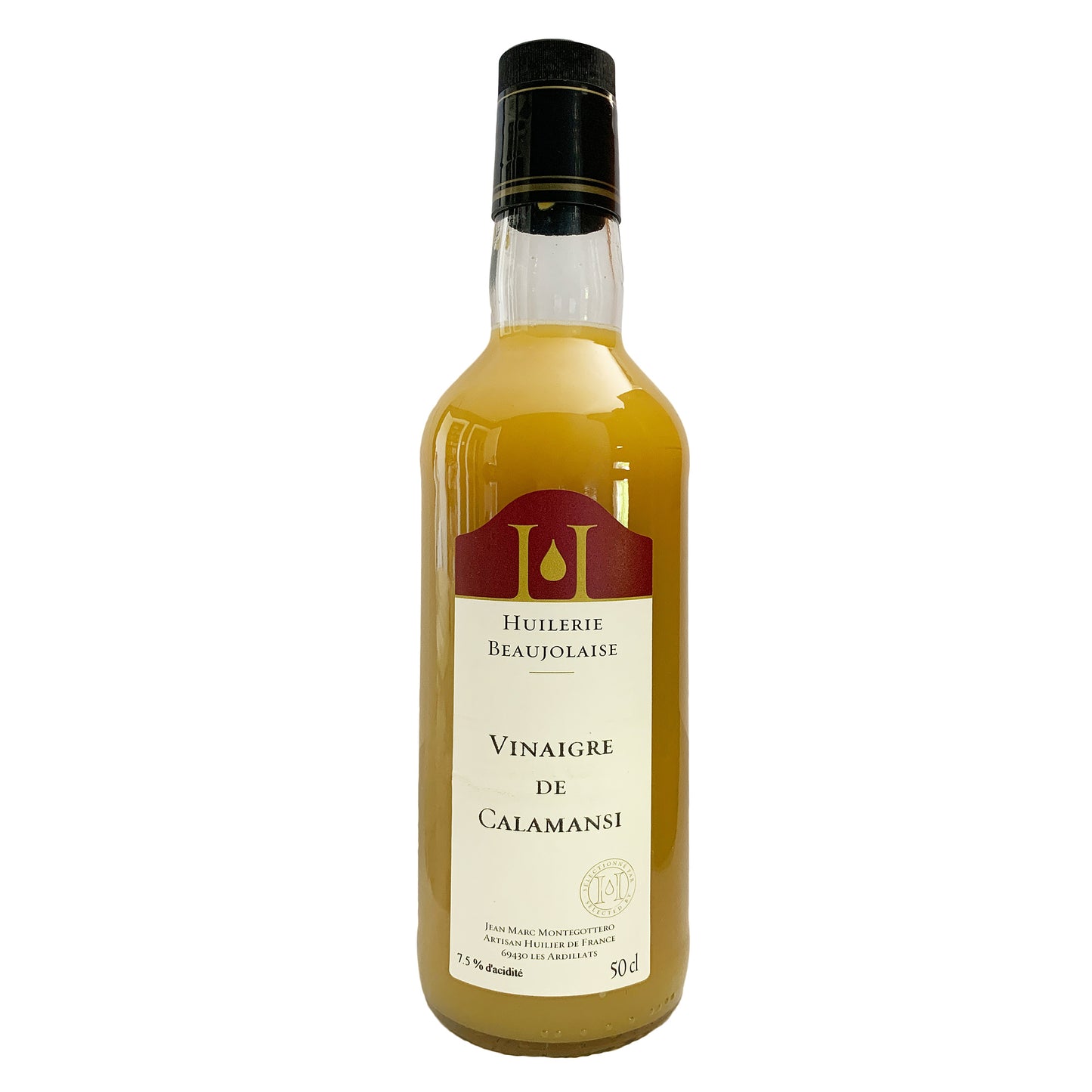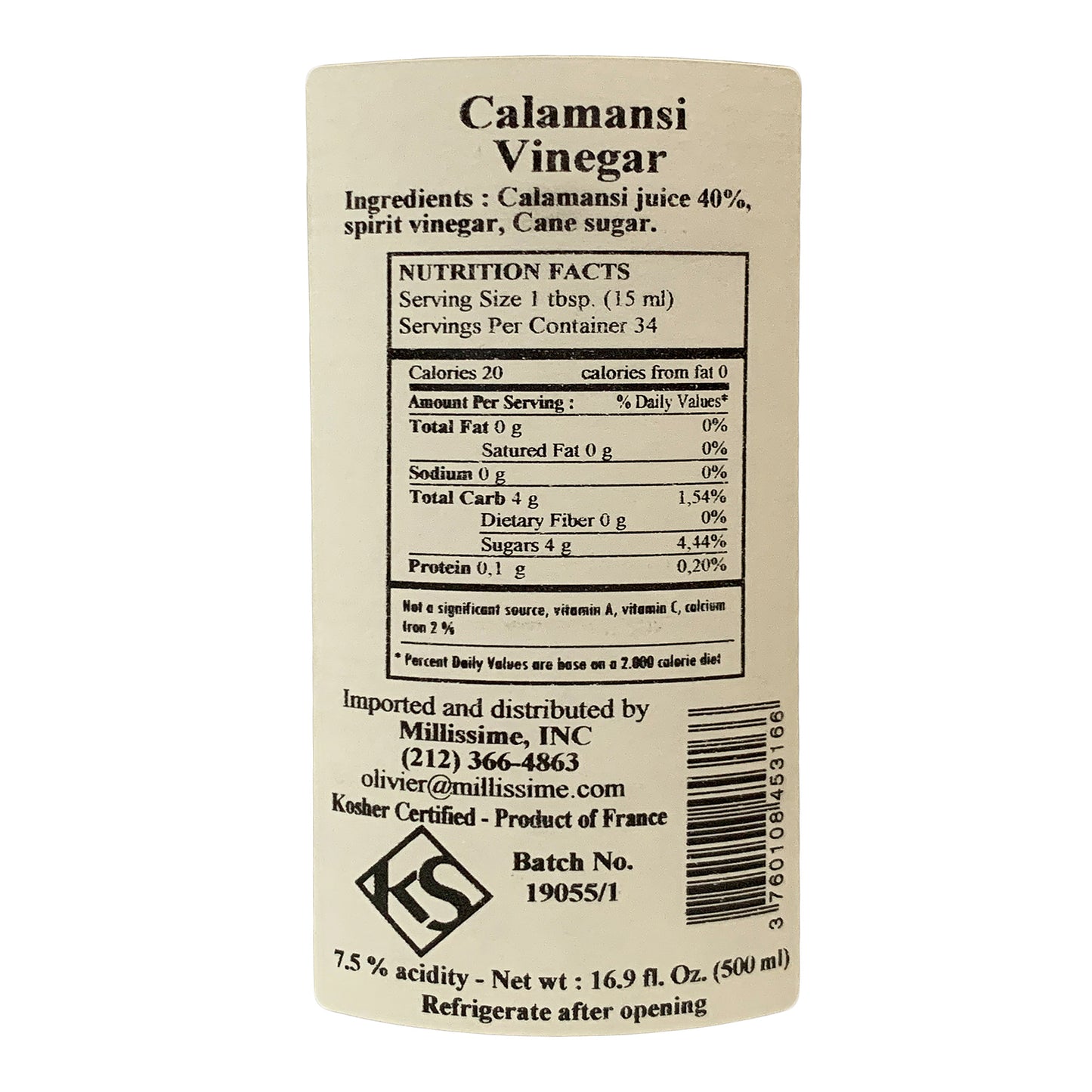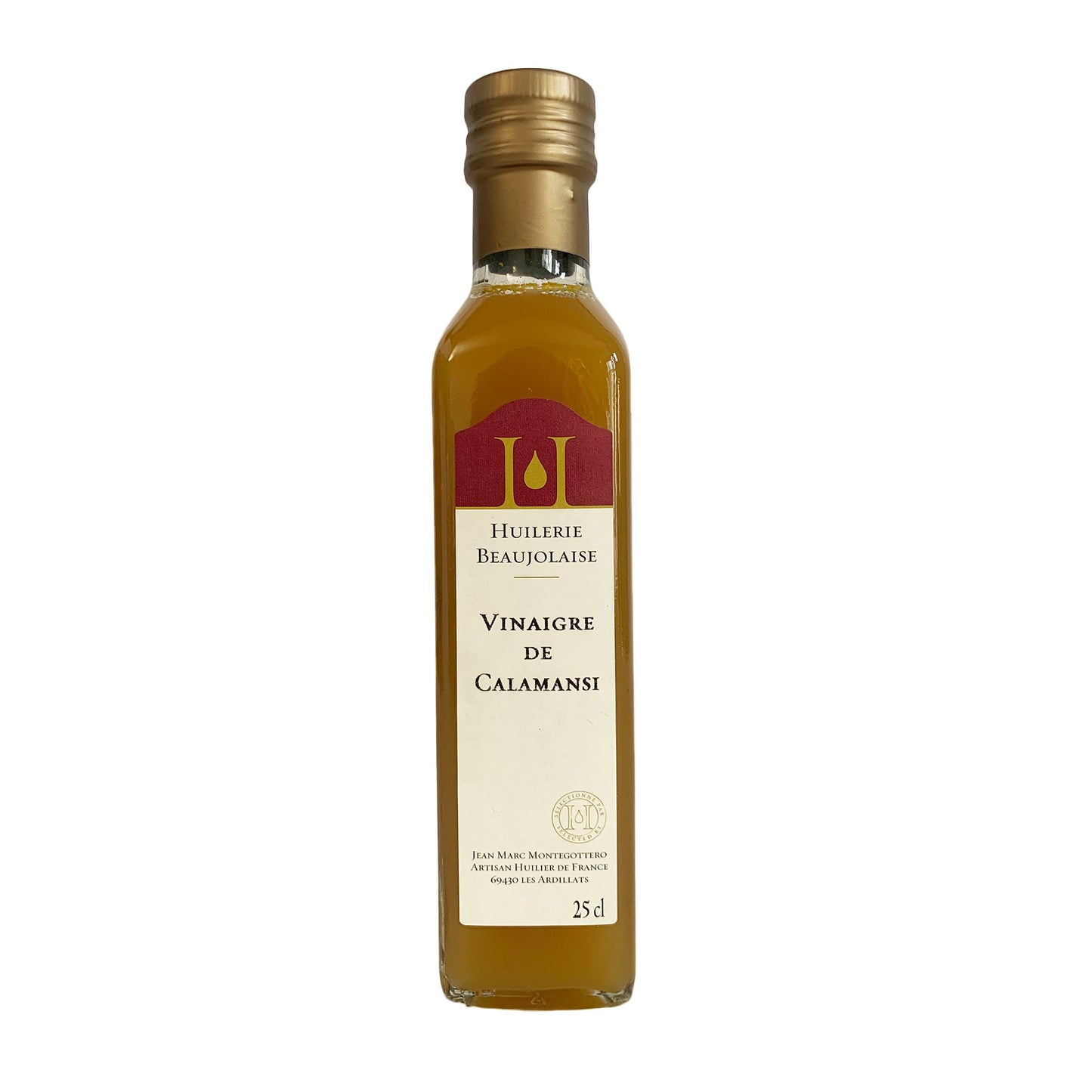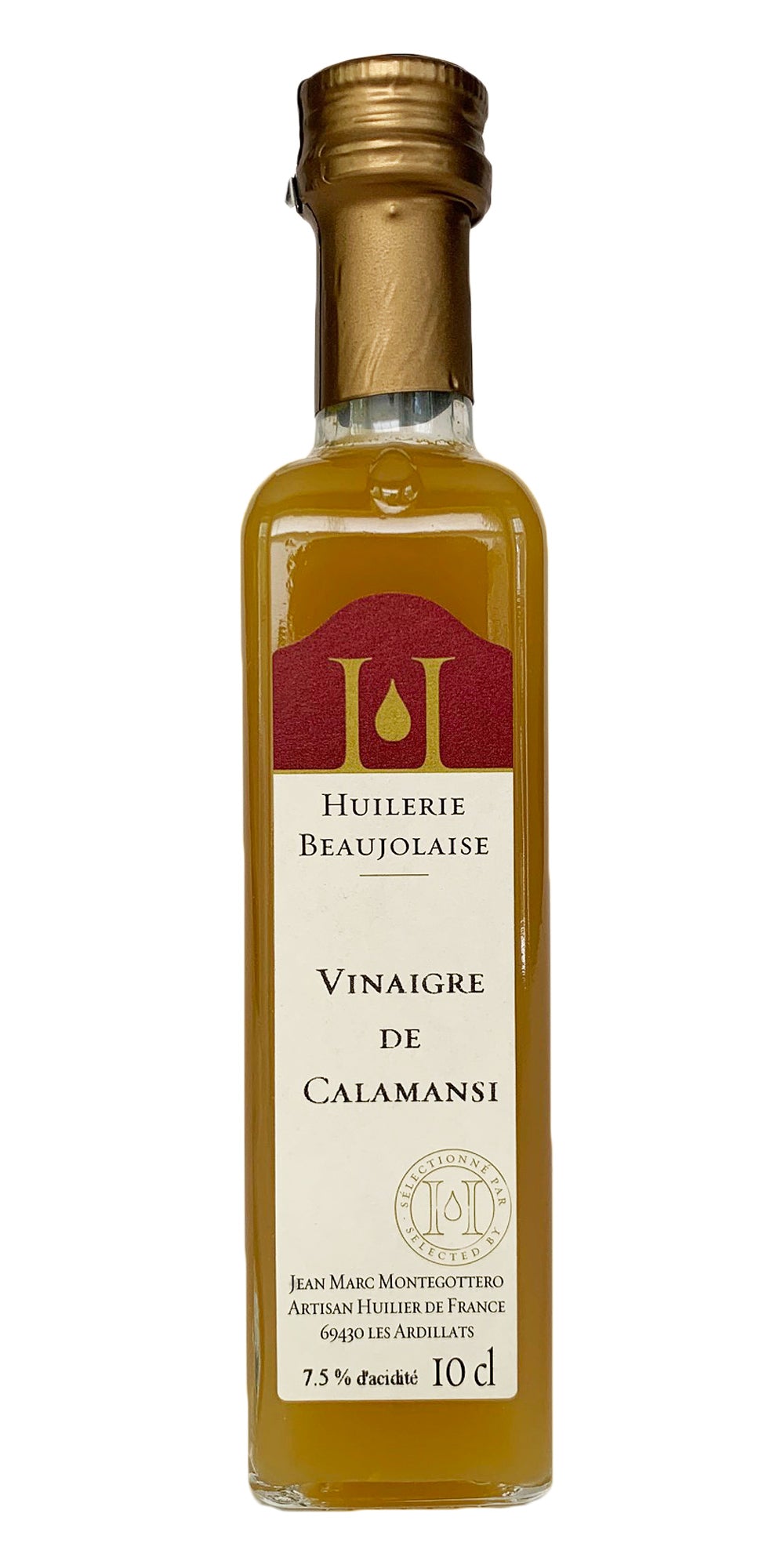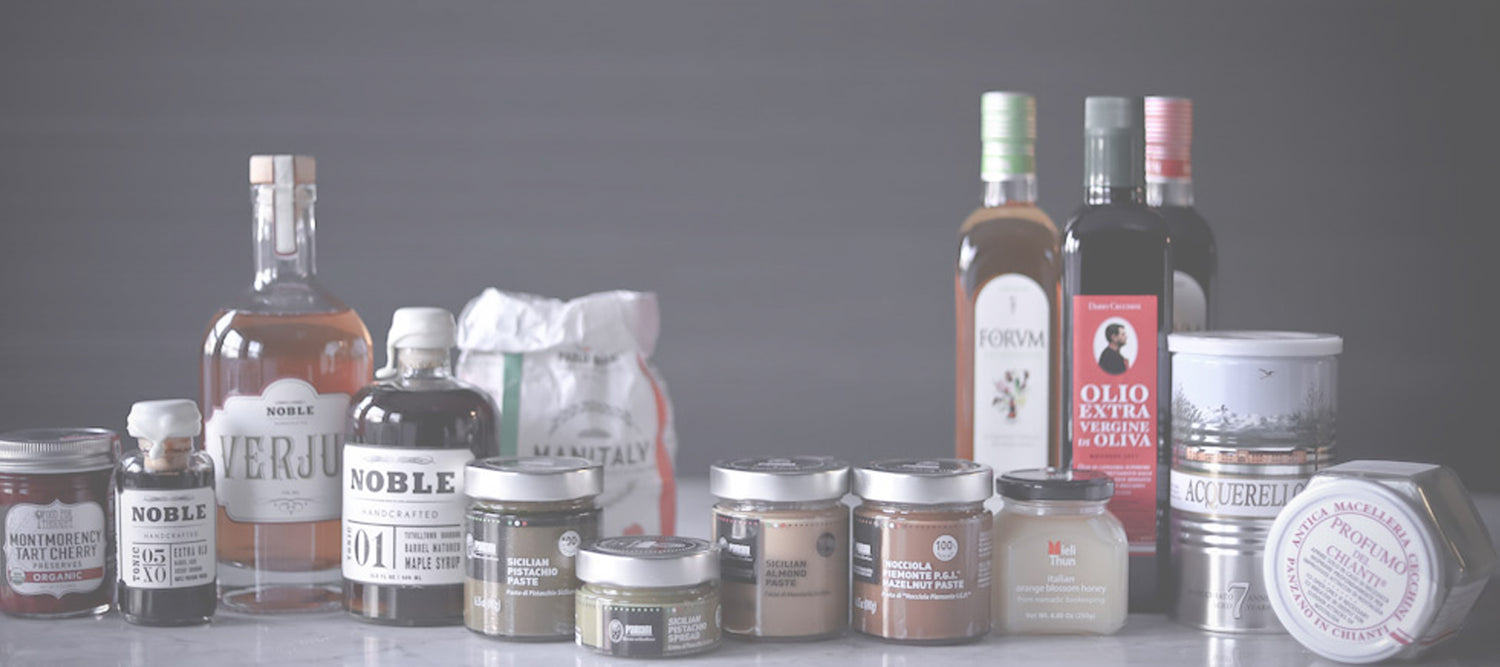 Upgrade your pantry
A well-stocked pantry has the ability to transform your everyday ho-hum routine into something exciting
Shipping

Orders generally ship out within 1-3 business days

Returns

Should you have any issues with your order, please reach out via email: vanessa@thecuratedpantry.com