Aromatic Bitters Gift Set - Variety Pack of 3 - The Bitter Housewife, Dashfire Bitters + Dr. Adam Elmegirab's Orinoco Bitters
Regular price
Sale price
$44.99 USD
Unit price
per
Sale
Sold out
Share
Angostura may have put aromatic bitters on the map, but there is a wide variety of other brands that make some pretty cool aromatic bitters for all your cocktail needs.
Variety pack includes one bottle each of the following: 
The Bitter Housewife- This is a signature flavor and was designed specifically to enhance an Old Fashioned with the flavors of walnuts, cherries, ginger, and warm baking spices (cinnamon, alspice), plus just enough bitterness to keep things interesting. These bitters also work great in a Manhattan, Dark and Stormy, or anywhere you would use Angostura.  Small batch, made in USA.
Dashfire Bitters Old Fashioned Bitters- For use in Old Fashioned, Manhattan, Allegheny and Americana.  Fall spices, warm and comforting and easy to apply to many cocktails. Great accompaniment to barrel aged spirits.  Made in USA.
Dr. Adam Elmegirab's Orinoco Aromatic Bitters- Originally produced by the Blemmerg Manufacturing Company in Boston during the late 1800s, Orinoco Aromatic Bitters were the bitters selected to feature throughout George Winter's book, 'How to Mix Drinks: The Barkeeper's Handbook'. In fact it was a full page advert in this aforementioned tome which inspired their creation and subsequent global launch in 2012.  Made in Scotland.
Key botanicals: Quassia bark (Jamaica), Dried chamomile flowers (Egypt), Dried orange peel (Spain), Green cardamom pods (Guatemala), Ceylon cinnamon (Sri Lanka), Cassia bark (Indonesia), Angostura bark (Venezuela), Red sandalwood (Gabon), Rains (USA)
*Save 10% by buying this gift set*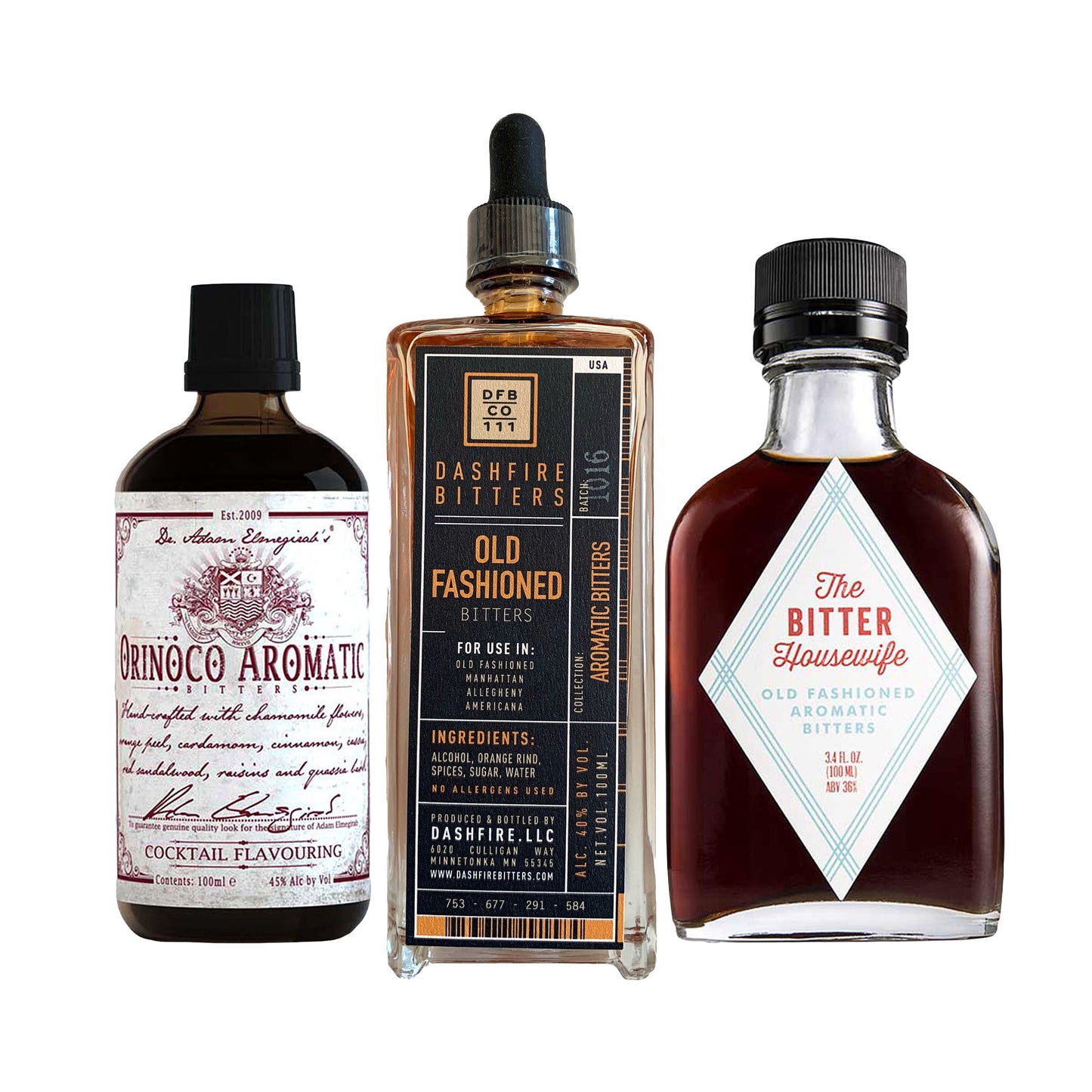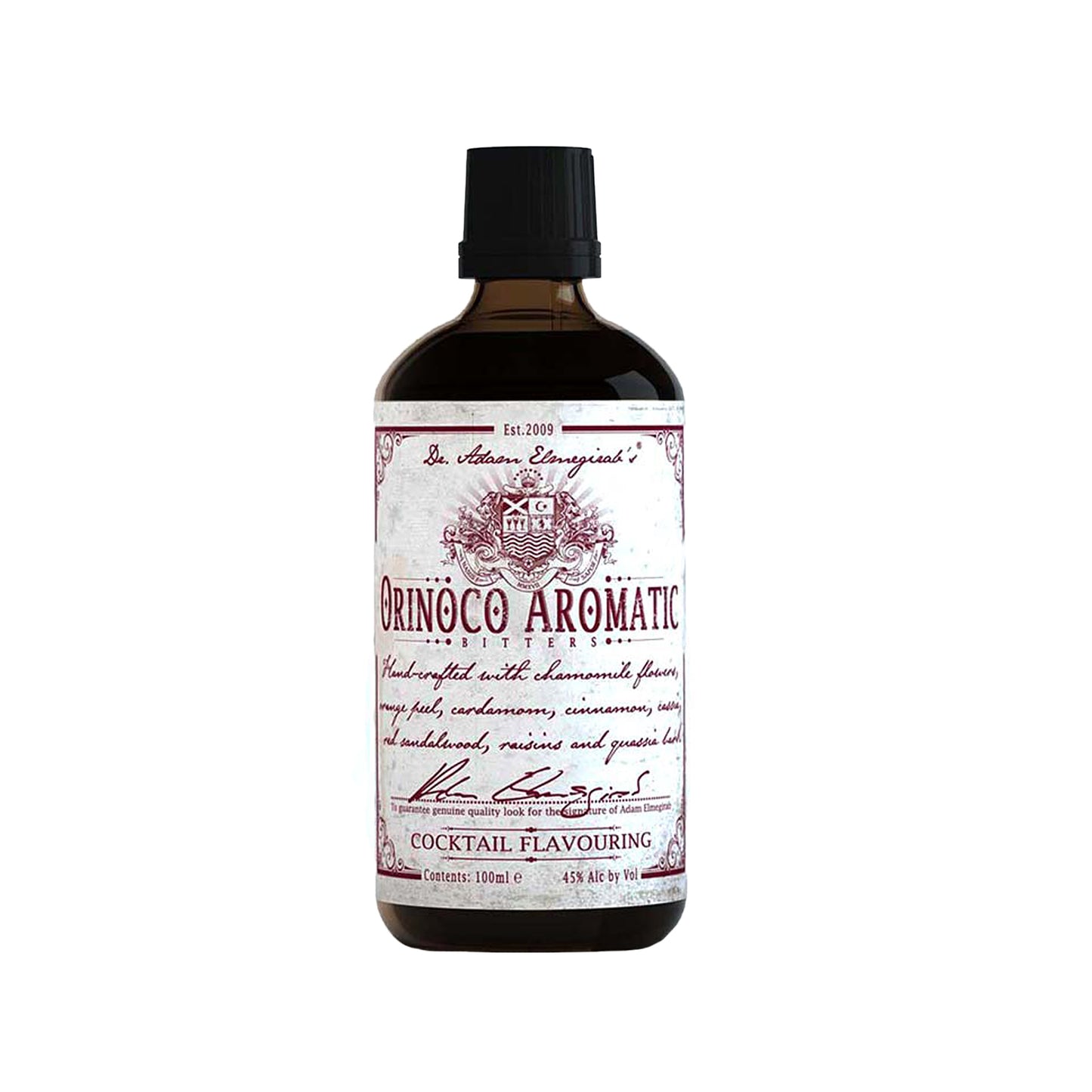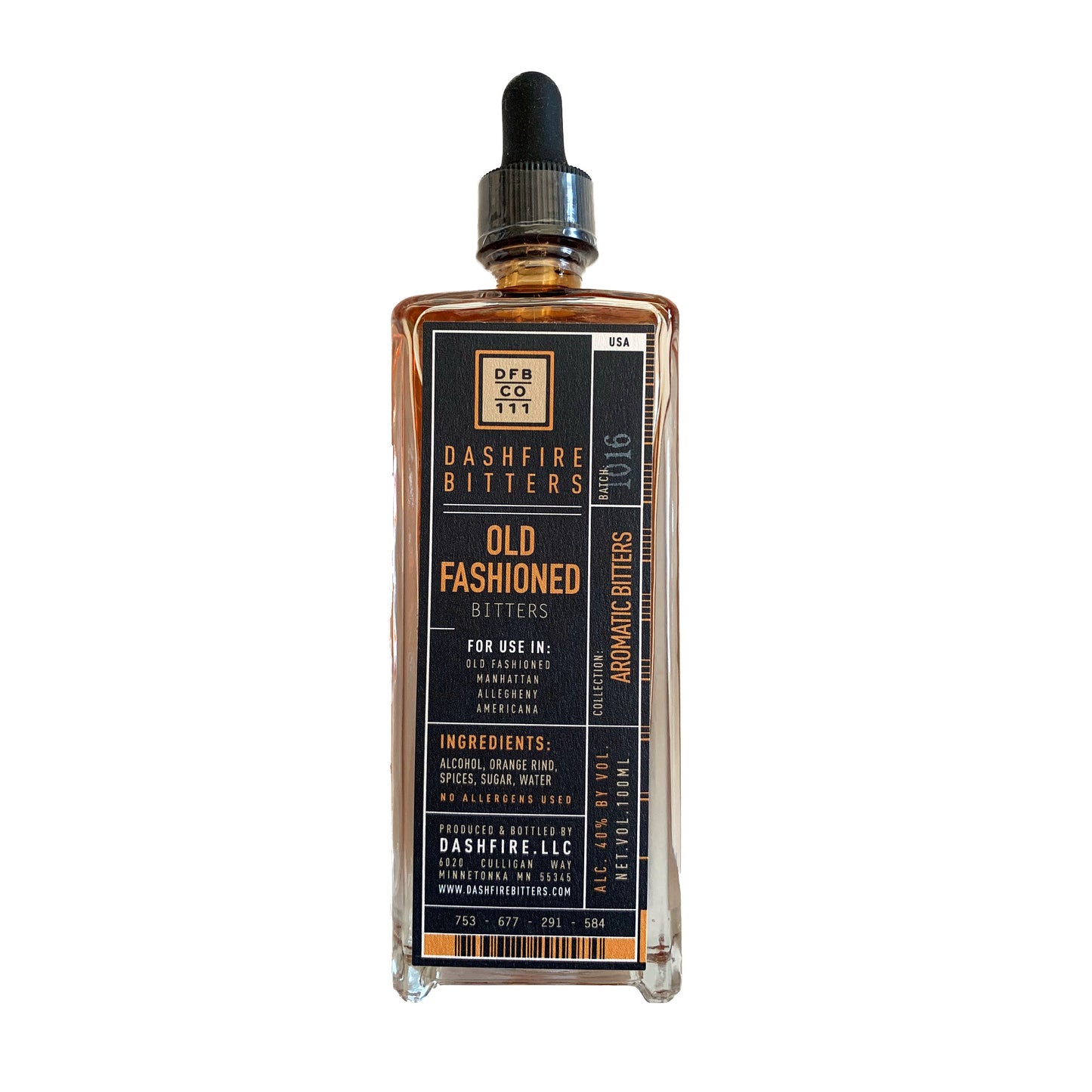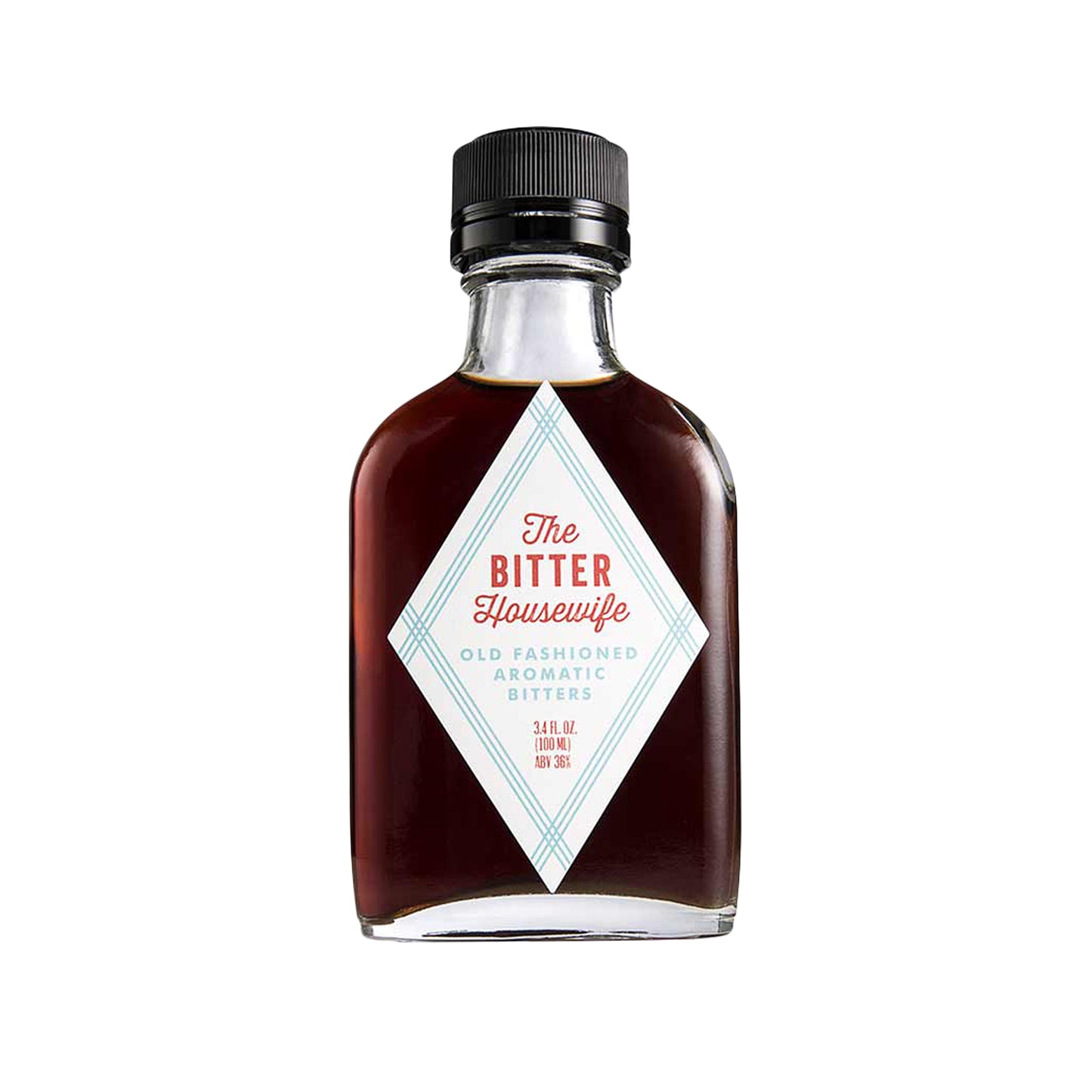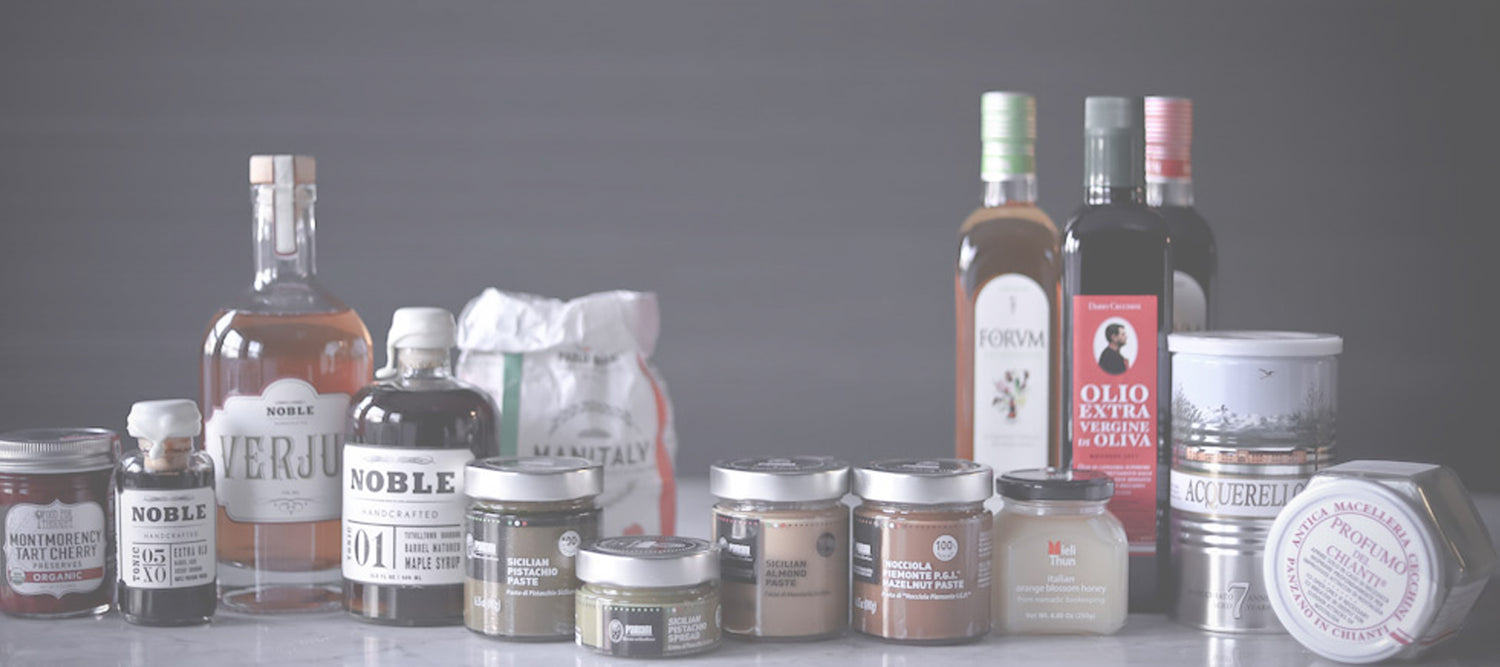 Upgrade your pantry
A well-stocked pantry has the ability to transform your everyday ho-hum routine into something exciting
Shipping

Orders generally ship out within 1-3 business days

Returns

Should you have any issues with your order, please reach out via email: vanessa@thecuratedpantry.com